EVENT: 12th Annual WPA/ Transatlantic Conference, Crowne Plaza Hotel- Le Palace Brussels (BE), June 2-4, 2021

Given the unprecedented situation and the public health concerns due the Covid-19 pandemic, the Conference which was originally planned to take place in Brussels on the 27th – 28th – 29th May 2020 is now postponed for 2-3-4 June 2021 in Brussels.
We apologize in advance for any inconvenience this change might cause. In any case, we hope we will be able to welcome you at the event in the new dates next year. We remain available if we can provide you with any further information or assistance.
EVENT: 11th Annual Transatlantic Conference, Sagamore Resort, Lake George (NY), June 19-21, 2019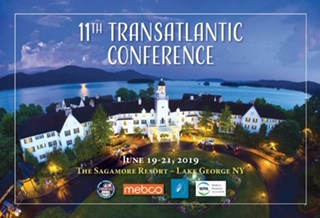 The National Coordinating Committee for Multiemployer Plans (NCCMP), in cooperation with the European Association of Paritarian Institutions (AEIP)  the Multi-Employer Benefit Plan Council of Canada (MEBCO), and the World Pension Alliance (WPA) for the day devoted to pension topics, is pleased to invite you to the 11th Transatlantic Conference, which will take place on June 19-21, 2019 at the beautiful Sagamore Resort in Lake George, New York.
This event will bring together leading experts in pension and health benefits, as well as trustees and plan professionals from around the world to share their knowledge and expertise.
The conference will include two days devoted to global topics of interest in the areas of pension and healthcare including:
the increased global focus on ESG factors and "Green" investing in selecting and evaluating investments
pension solvency metrics, plan management tools, and pension backstops throughout the world
innovations in risk sharing plan designs
mental health in the workplace, including the opioid epidemic
approaches to medical marijuana with a particular focus on the changing legal landscapes in the United States and Canada, and
a case study from Finland on the effectiveness of their holistic approach to disability
The final morning of the conference is devoted to the state of labor/management relations and bargaining throughout the world including the challenges in dealing with new forms of employment and the mobility of workers.
Full agenda will be available soon! You can register here. Hotel reservations are available now, and include our discounted conference rate for two days before and after the event to allow you to take advantage of the numerous activities available at the resort.
*     *    *
We are also pleased to offer a number of sponsorship opportunities for this event. Please contact nccmp@nccmp.org if you are interested in partnering with us to reach our diverse, international group of benefit plan representatives.
_____________________________________________________________________________
EVENT: 17th FIAP International Seminar, Santiago, Chile, 15-16 May 2019
We are pleased to invite you to participate in the 17th FIAP International Seminar "Pension systems in a changing world," jointly organized by the International Federation of Pension Fund Administrators (FIAP) and the Chilean Association of Pension Funds A.G. , to be held on May 15 and 16, 2019, at the Santiago W Hotel, Santiago, Chile.
The Seminar seeks to promote discussion between the representatives of the financial industry (AFPs, Insurance Companies, Fund Managers, among others) on the challenges posed for the pension systems by changes in the current scenario caused by ongoing population aging and the technological onslaught in production processes.
Among the topics to be discussed are:
Structural changes in the labor market
New investment trends
Second generation reforms of the pension systems
Incentives for voluntary savings
Technology as an ally for improving pensions
This Seminar coincides with the 23rd FIAP Annual Assembly. As on previous occasions, the event will feature international experts speaking of their experience and knowledge in different areas of interest. The Seminar will be attended by participants from different regions of the world (FIAP members and others), including government officials, legislators, officials of international agencies, representatives of pension fund managers, mutual funds and insurance companies, and other personalities related to the financial sector and social security.
To review the Seminar program, registration and other logistical aspects, please visit the following website:
https://seminariofiap2019.com/english/
______________________________________________________________________________
close: Global Pension Dialogue Day, 30 May, Venue: Stadsschouwburg, Leidseplein 26, 1017 Amsterdam, Netherlands – more info here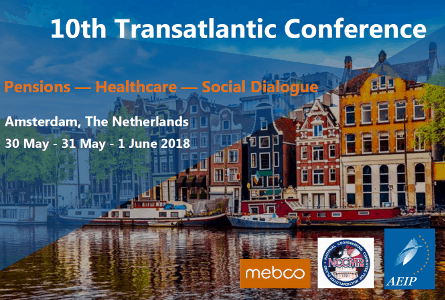 Global Pension Dialogue_Day1_TransatlanticConference
---
close: días 12 y 13 de abril de 2018, en el Hotel Hilton de Cartagena de Indias, Colombia.


En nombre de la Federación Internacional de Administradoras de Fondos de Pensiones, FIAP, y de la Asociación Colombiana de Administradoras de Fondos de Pensiones y Cesantía, ASOFONDOS, tenemos el gusto de invitarlos al XVI Seminario Internacional FIAP y al XI Congreso FIAP – Asofondos, los cuales se llevarán a cabo los días 12 y 13 de abril de 2018, en el Hotel Hilton de Cartagena de Indias, Colombia.
El seminario internacional FIAP convoca anualmente a las 15 asociaciones de fondos de pensiones de los distintos países que forman parte de la FIAP, así como a un número similar de fondos mutuales que administran ahorros pensionales y es un espacio académico para discutir los retos que enfrentan los sistemas pensionales en el mundo, así como analizar propuestas de solución a esas problemáticas.